ICE HOCKEY CAMP - SLANÝ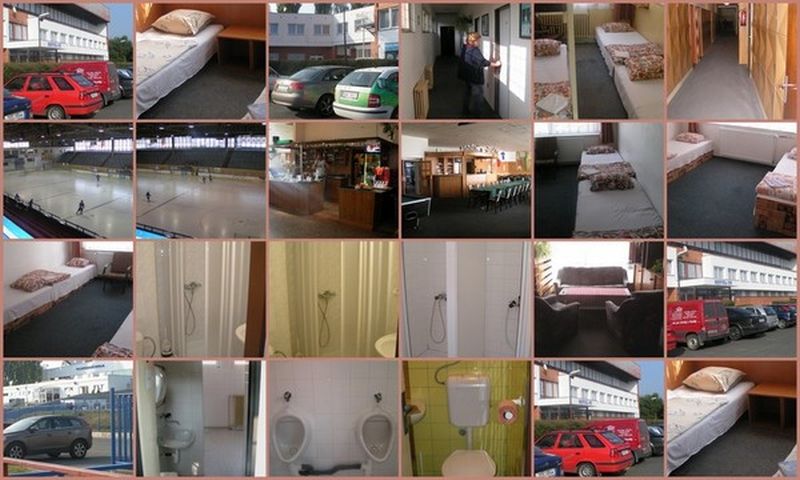 Location
The town Slany with 20.000 inhabitans is situated 35 km northwest of the Czech capitol in the same direction as Prague's airport.
Facilites
The Slany sports center, which is located on the outskirts of the city, is well known for its excellent ice hockey arena. It is a very popular training site for ice hockey teams from many different countries. 
Slany sport center facilities include
An ice hockey hall seating 3.500 spectators
6 dressing rooms with shower/WC
Two gras soccer fields
An indoor sports hall (available for indoor soccer practice)
A squash court
A modern bowling alley
A fitness center with weights and exercise machines
A restaurant, snack bar and tavern
A sauna
An indoor swimming pool (completed in summer 1999)

(There is also a public outdoor swimming pool nearby)
Accommodation
Teams can stay in a Sport Hotel co-located with the sports complex:
in 2/3 person rooms with shower/WC which can accomodate up to 50 guests
in 4/5 person rooms with shower/WC on the corridor for up to 20 guests
in the hotel 'Atlas' in Slany (only a 10 min. walk from the sports complex). It has rooms with shower/WC for 2 or 3 persons. This hotel can accomodate 140 persons.
Entertainment
It is very easy to make day or evening trips to the nearby Prague which is only 45 min. away. Prague is a vibrant city with many historic and cultural sights (such as the Charles Bridge, Prague Castle and the Old Town Square) as well as fine restaurants, night clubs and modern stores. Other nearby sites of interest include the fortress and Second World War camp of Theresienstadt.